Bosa Development hired Spec Training Video to complete Baseline Photography, or pre construction photography, at their new high-rise apartment complex site in downtown San Diego.  Broadway Block, a 720,000 square foot mixed-use, high-rise development in downtown San Diego, will take another two years to complete construction.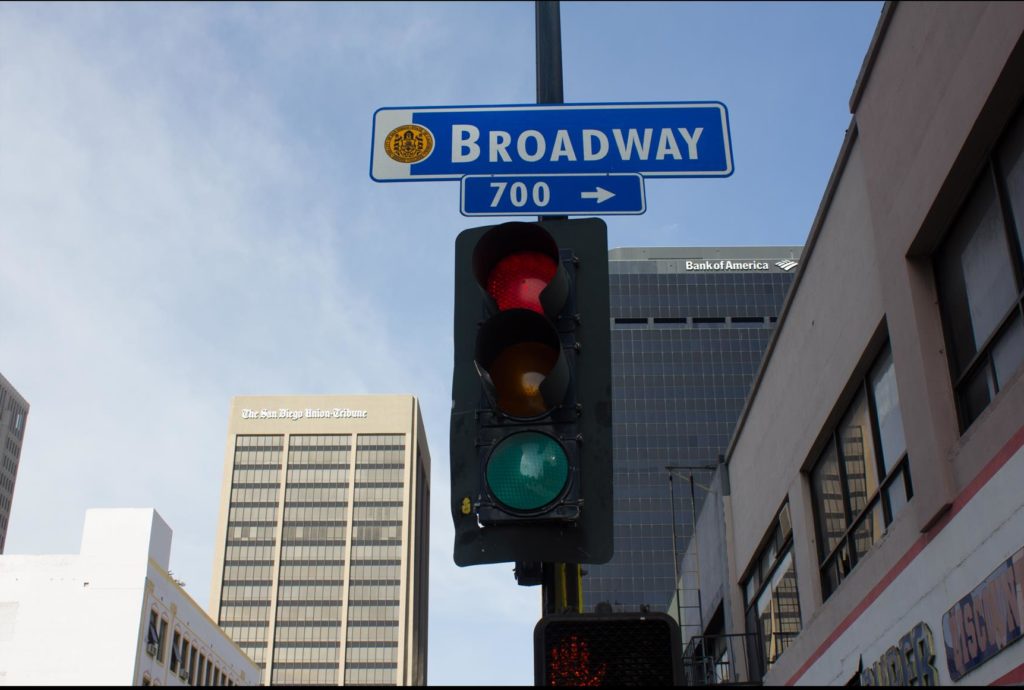 Before construction, Bosa needed to document pre existing conditions of the site and nearby streets, sidewalks, and signage for liability purposes.  Spec Training Video took high-resolution pre construction photography at 5184 x 3456 resolution so photos could be zoomed in considerably for eyeing small details and for printing purposes.
Key considerations for photography were the tram tracks at the north end of the block, ensuring those were thoroughly documented.