Bosa Development hired Spec Training Video for drone progress photography to document the construction of Broadway Block. Designed by Joseph Wong Design Associates, Broadway Block will be under construction until 2021.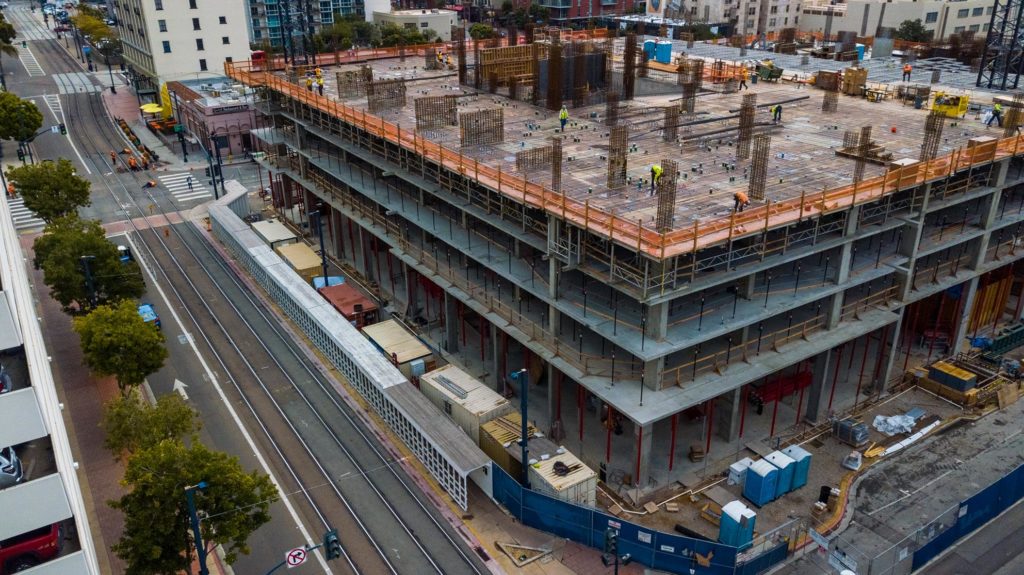 Drone progress photography during construction allows Bosa stakeholders and project managers to visually document and monitor progress with maximum efficiency. Additional benefits include historical documentation for insurance purposes.
Broadway Block Plans
Broadway Block will be a mixed-use, high-rise development in downtown San Diego. Plans allow for two towers (21 stories and 41 stories), growing out of a residential and retail platform.
It will include 41- and 20-story towers encompassing 720,000 square feet. On the 25,000-square-foot "sky terrace" the eighth floor level will be a pool, fitness room and other amenities will be located. – San Diego Union Tribune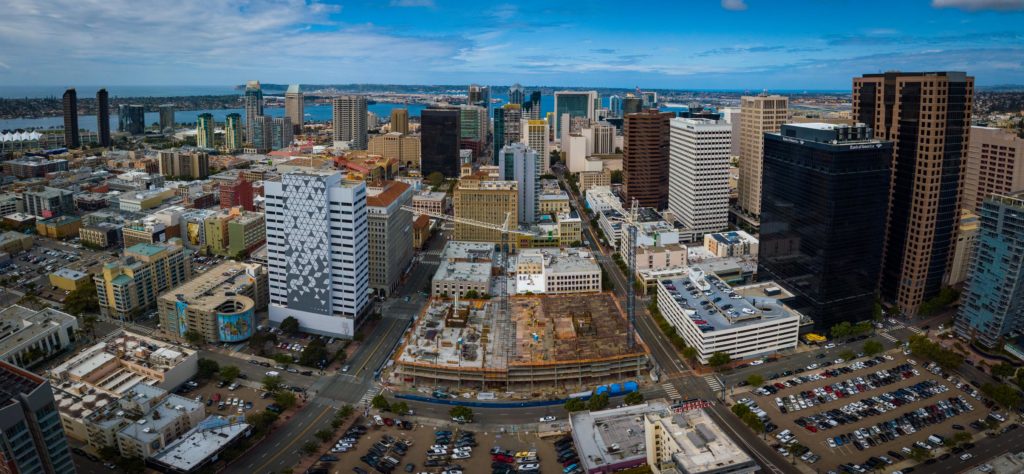 Progress Photography is Like Wine
Undoubtedly, Broadway Block will reach "iconic San Diego" status. Even 30 years from now, there will be high value in framing a drone photo of such a building when it was still under construction.
Additionally, beyond retaining progress photos for city posterity, developers can use these photos to inform pacing of future construction projects. And lastly, drone progress photography is used for insurance and liability purposes between developers and property owners, vendors, etc.