SIEMENS hired Spec Training Video to record fire suppression training video for the new fire suppression system at San Diego Convention Center. They installed the fire suppression system during construction of the new sails which cover the Sails Pavilion.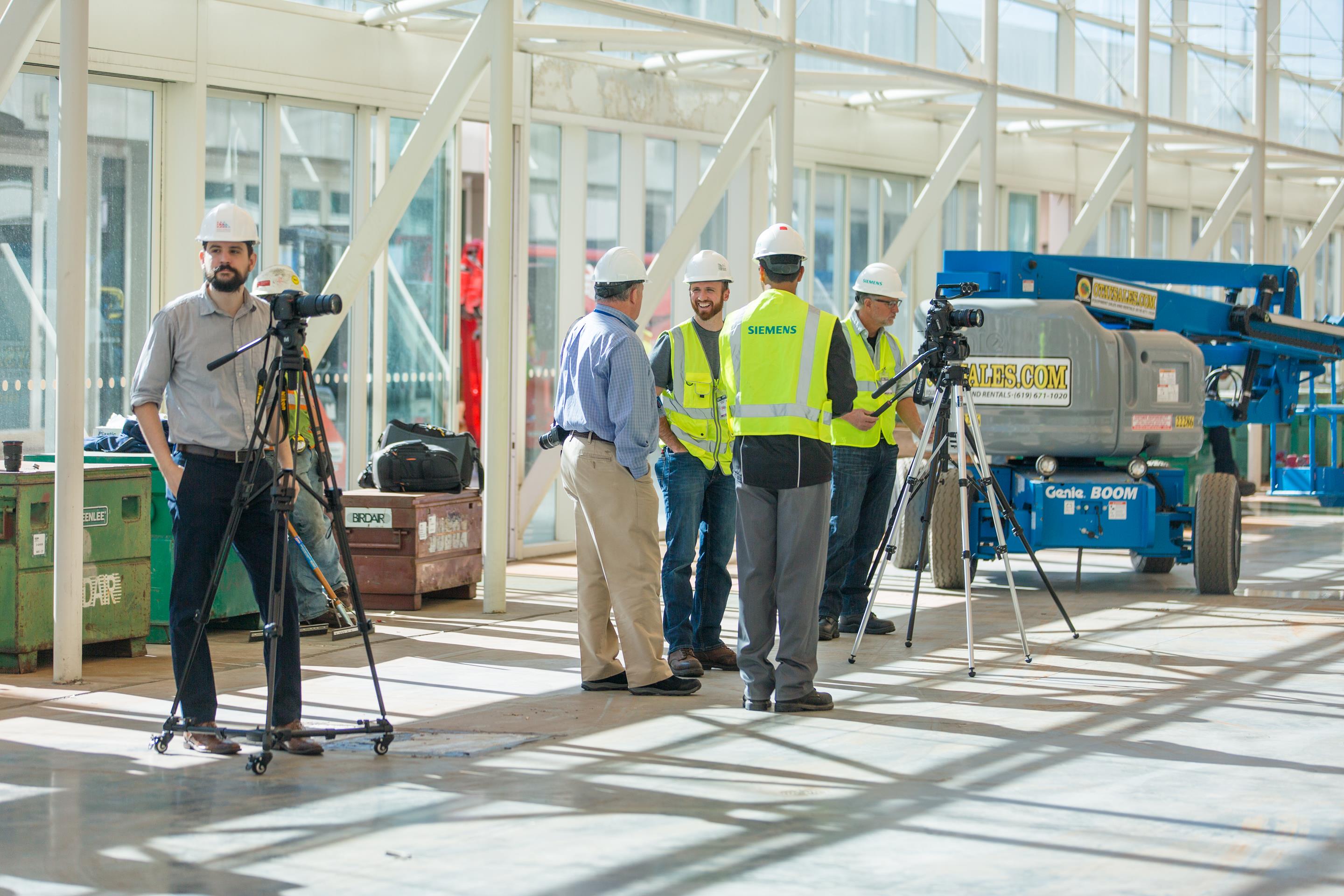 This 90,000 square foot exhibit space required sophisticated fire suppression systems which protects it from fire. While SIEMENS built in some automation to the system, they required training video for manual controls.
Additional to the impressive fire suppression system, the glass-enclosed Sails Pavilion boasts state-of-the-art lighting and HVAC systems.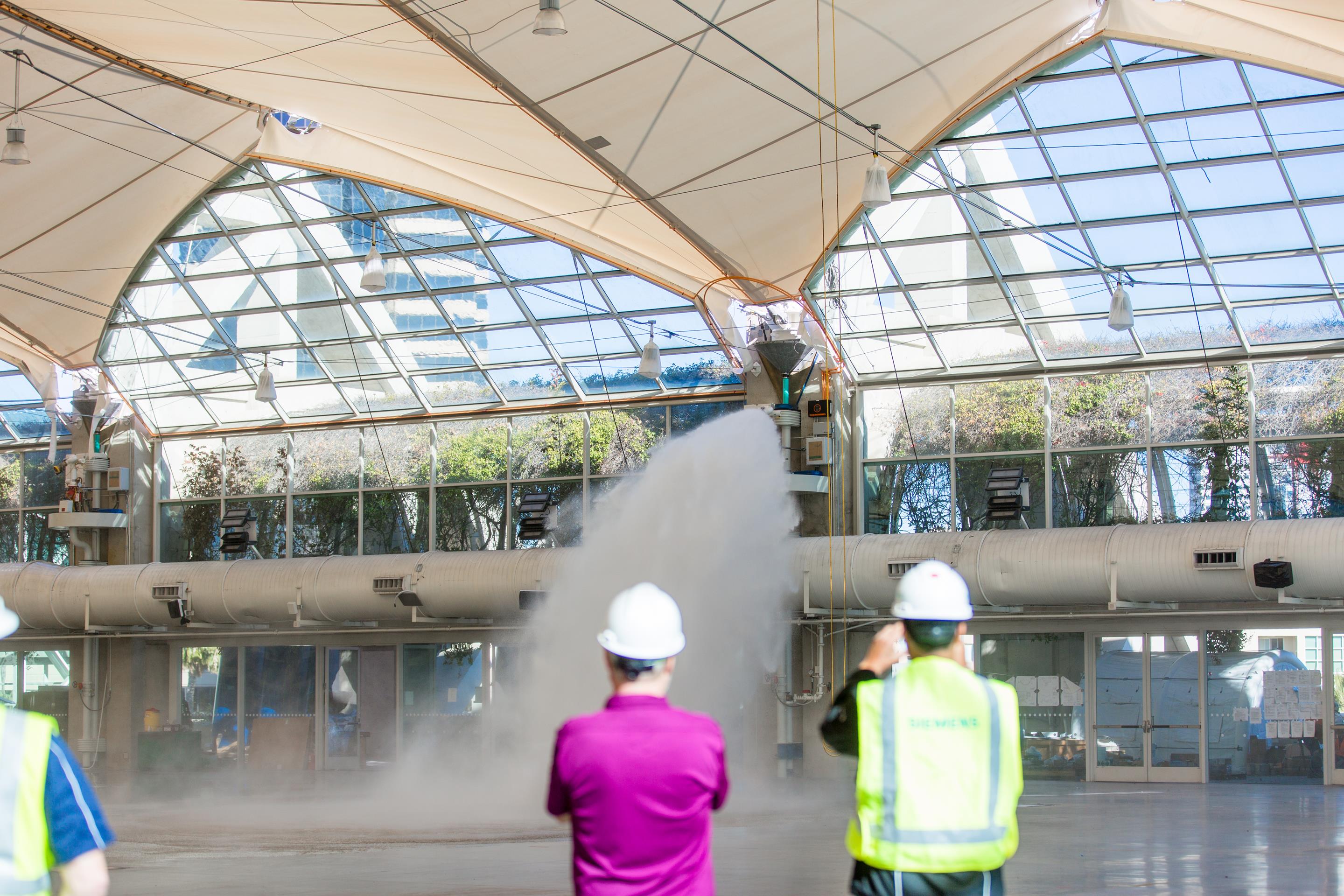 During videotaping of the fire suppression demonstration, we were required to stand as far back as possible. Those water cannons are powerful enough to cause fatality if someone is standing too close when they fire.
Demonstration and training all took place inside of one day. While the training did not take long, San Diego Convention Center authorities required it be videotaped for several reasons:
Operations & Maintenance Staff can review the training video at any time
New hires receive owner-approved, consistent training in all operations and maintenance of the fire suppression system
Reduces liability in case user error or negligence causes problems in future
Fire suppression training video and demonstration proves subcontractor met commissioning requirements of turning over a fully operational system
While there are small benefits to videotaping in-house, the benefit of having a third party provide professional training video comes out the winner. Reduce risk of rejections, provide "cheap insurance" to your project, and have peace of mind that you can count on Spec Training Video to provide the best product at competitive rates on your next project.