Owner Training video produced by STV was commissioned by Morrow Meadows during the closeout phase.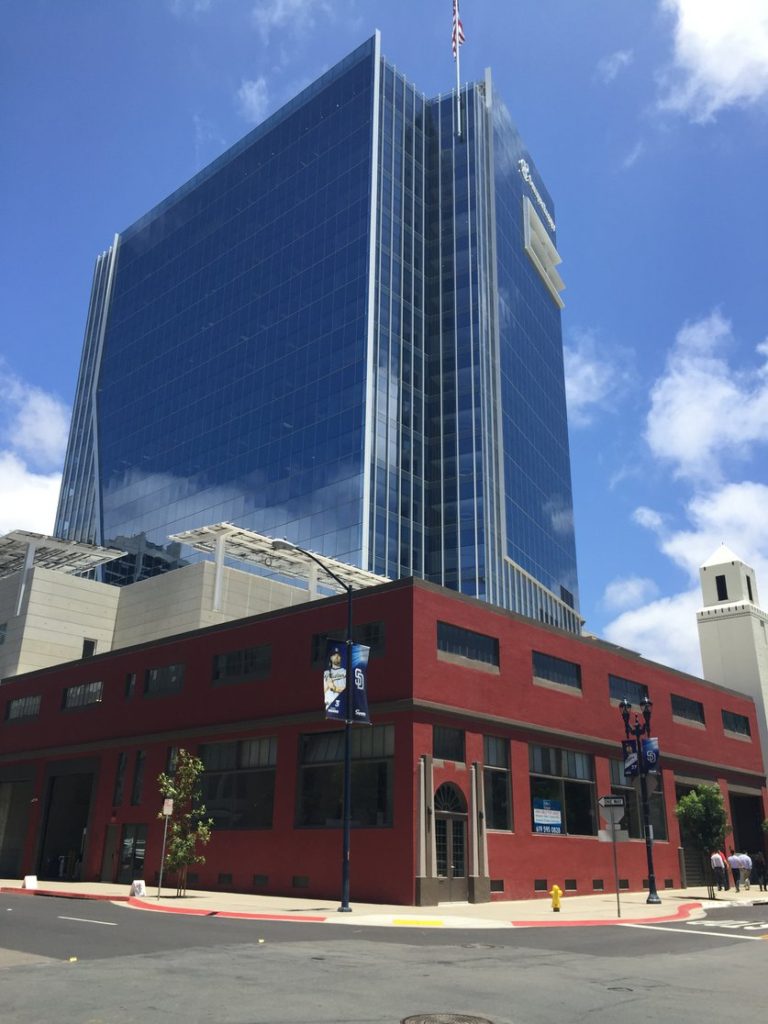 After two years of work on the project, Sempra Energy's 15-story corporate HQ building is now fully occupied.  The almost 400,000-square-foot building located at Eighth and Island in downtown San Diego, built by Turner Construction, is wrapped in over 3 acres of floor-to-ceiling, heat-resistant glass panes.  Sempra downtown earned a LEED Gold rating
This project required fast turnaround time from shoot to delivery.
Morrow Meadows needed owner training videos to meet construction specification requirements for:
Photovoltaic System

Owner training video covered the operation and maintenance of their 204-panel array of solar panels covering the nearly 500-space parking garage.

Window Washing Equipment

Including setup/take-down of the stage at various sides of the building and also videotaping the stage in action.

Fire Alarm

Control panel functions review, videotaping a simulated fire alarm, acknowledging alarms and operating the public address system.

Lighting Control & Digital Lighting

Panel review, dimmers and various switches around the building and how to operate them were all part of the owner training video.

Switchgear

Panel and boxes locations, operation and maintenance of the switchgear.
STV filmed over the course of several weeks while building engineers received owner training on the various systems.