Professional video scope awarded to Spec Training Video at the New Mexico VA Healthcare site.  Briston as General Contractor will manage general construction, alterations, and fire alarm replacement and commissioning.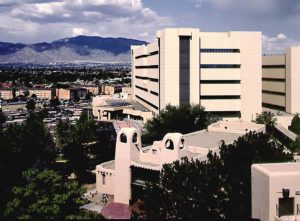 Professional video work for demonstration and training includes:
Common Work Results for Electrical
Fire Detection and Alarm
The existing campus fire alarm system has become obsoleted and will be replaced with the latest technology. A new Simplex Grinnel system will be provided and will replace all existing fire alarm panels.
New Mexico VA requires professional video taping of all owner training.  Spec Training Video, LLC will be on the job during the closeout and commissioning phase after Briston completes equipment installation.
Often times it seems easier to have a project manager use their smartphone to video tape the training instead of using a professional video company.  However, risks in quality at the end phase of construction can mean unexpected delays and costly repeat labor if the owner rejects the product.
Owners often reject even professional video that is low quality.  They are interested in seeing the same quality video as they see in the rest of construction.  If it's too hard to hear the instructor, or if the wrong angles are used, or maybe the shot is too wide and we can't see details of the equipment being described, it is possible the owner will ask for a repeat instruction.
It's already difficult enough for the project manager to schedule the trainer, who can be from out of town, the facilities personnel, who each have variable schedules, all while dealing with closeout documentation and quality control shortly before turnover.  Using professional video is sometimes called out in the specification documents for these reasons.  Even if professional video is not specified, you mitigate your risks by hiring Spec Training Video to fulfill the demonstration and training video scope.