Morrow Meadows contracted Spec Training Video to create final photography in San Diego that captured the environmentally forward LED lighting Morrow Meadows installed on the exterior of Horace Mann Middle School.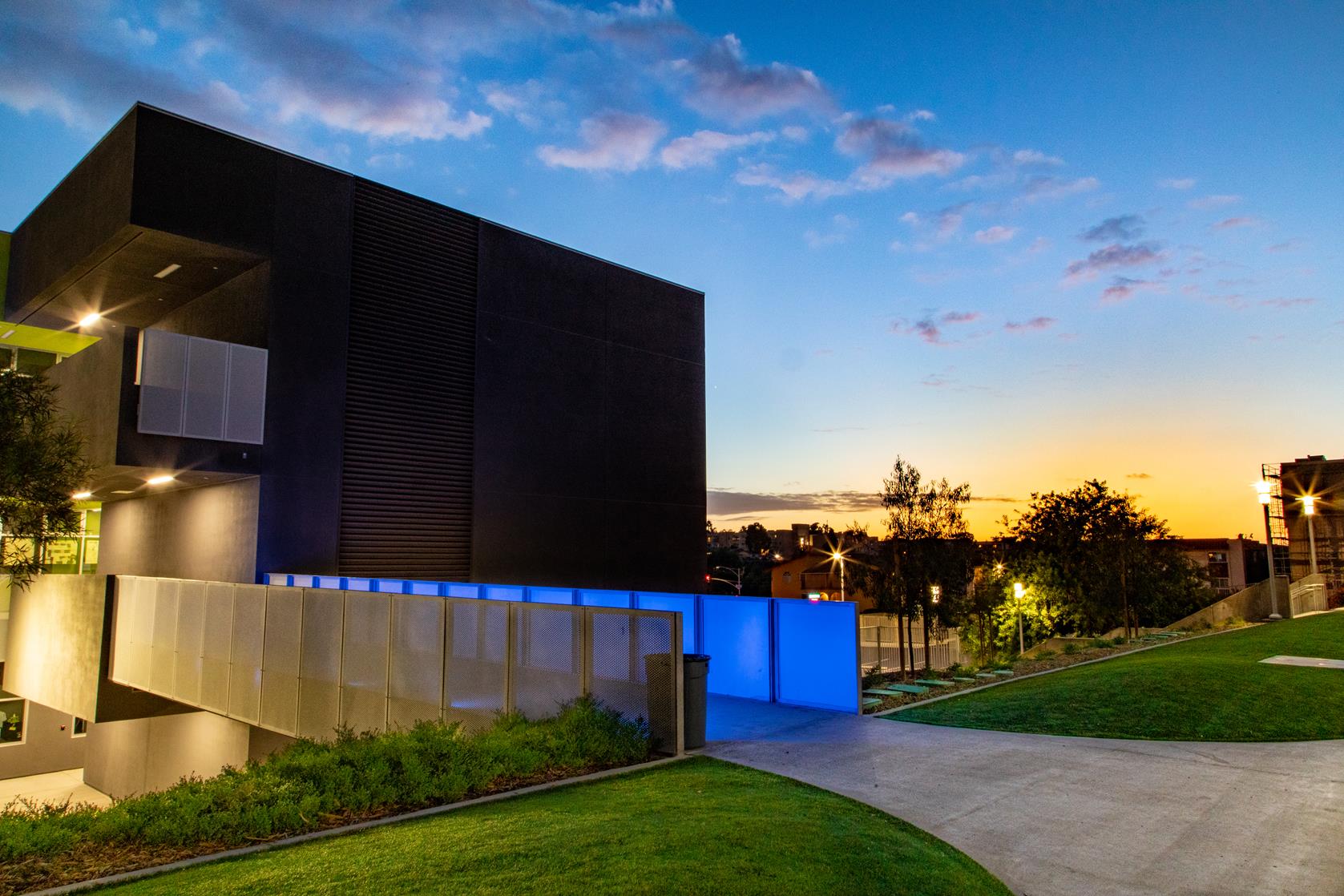 Site History – Horace Mann San Diego
Located two miles south of San Diego State University, Horace Mann Middle School first opened in 1952. When it began, the middle school educated students in grades 7-9. In 1986, the school transitioned to grades 6-8. Horace Mann Middle School teaches typically underrepresented demographics. Currently 50% of students are Hispanic and 23% African American. In addition, over 94% come from low income families.
Morrow Meadows, a lighting contractor, installed LED lighting on stairwells and the school exterior. In addition to being environmentally forward, the LED lighting provided an added level of security for students. The lights change color – from magenta to blue to green – at timed intervals. The project both increased security and beautified the campus.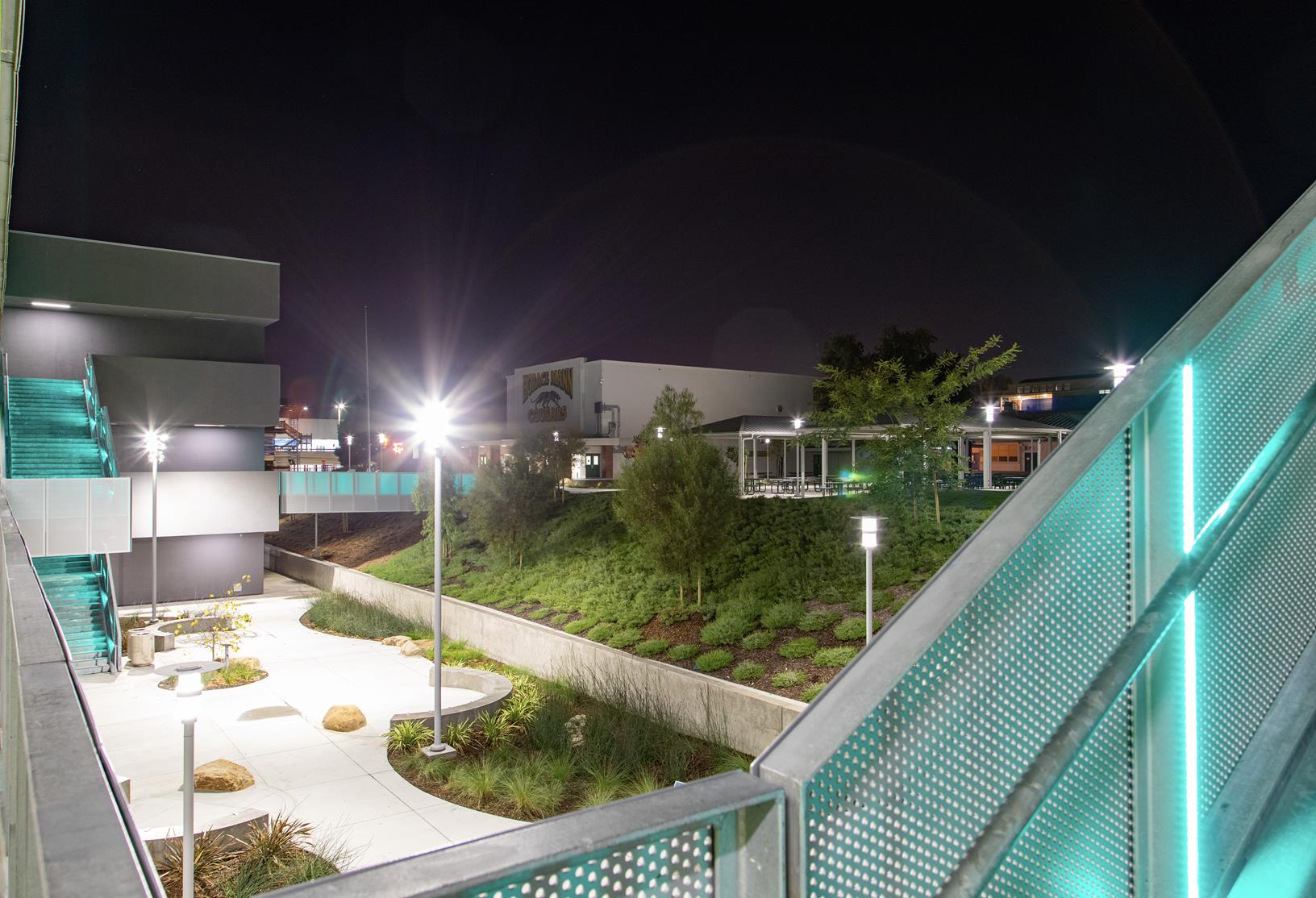 Our Role – Professional Photography
Morrow Meadows contracted Spec Training Video to capture their work via professional final photography. Per the client's request, Spec Training Video photographed the San Diego site at night. In the final photography, the darkness showcased the beauty and added security of the LED lighting. Spec Training Video used a mixture of time lapse and multi-photo panoramic stitching techniques for the final photography. As well, we employed high-dynamic range photography in order to capture the highest definition large-print quality photographs. The photographs capture the lighting on the building exterior and showcase the stairwell lighting in particular.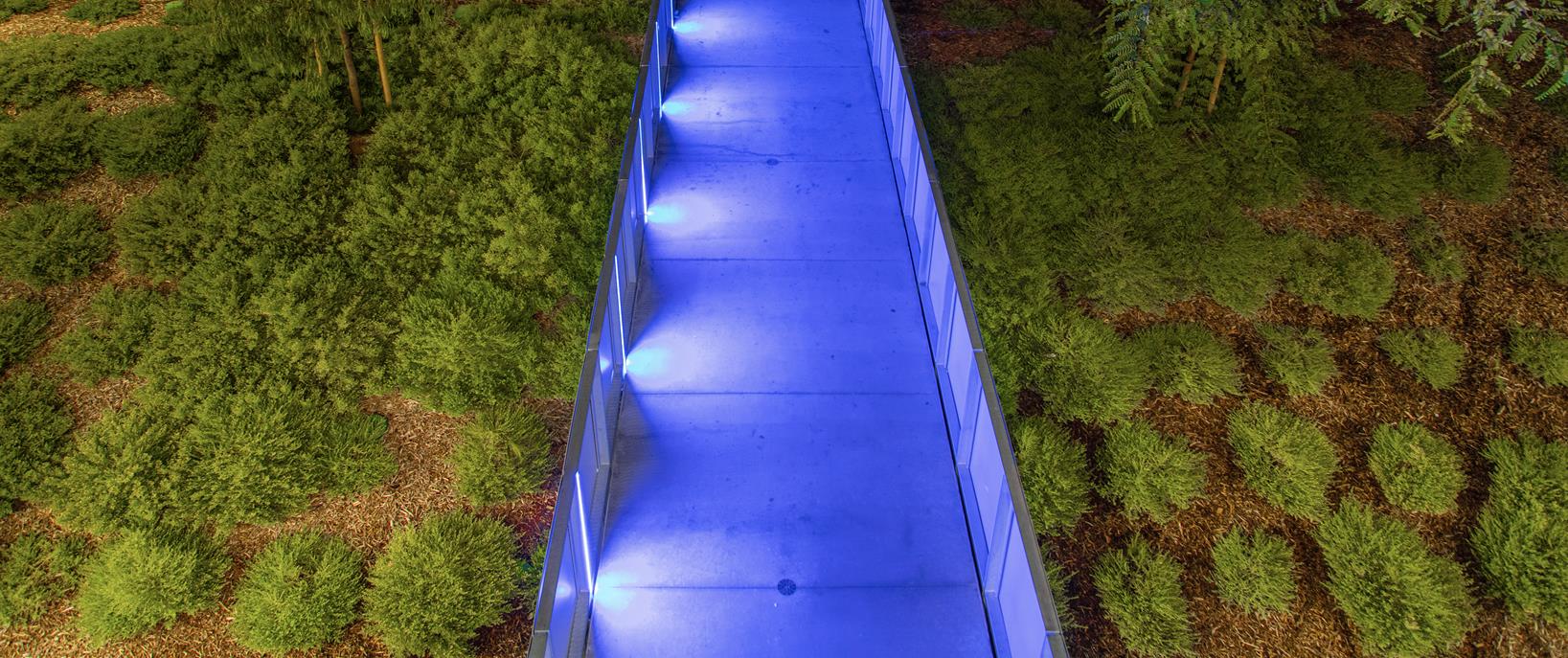 Final Photography Results
As a result of Spec Training Video's final photography, Morrow Meadows now has high definition large print quality photographs to showcase their San Diego project to prospective clients. Such final photography can help secure future lighting work for Morrow Meadows, increasing their revenue and expanding their client base.
Reach out to Spec Training Video if your company is interested in professional final photography to capture the attention of future customers and bring in clients.