Training video production for Kaiser San Diego Hospital new construction project lasted over two years during the commissioning phases of various systems. Spec Training Video worked with general contractor Hensel Helps as well as subcontractors Morrow Meadows, Pan Pacific Mechanical and Control Air.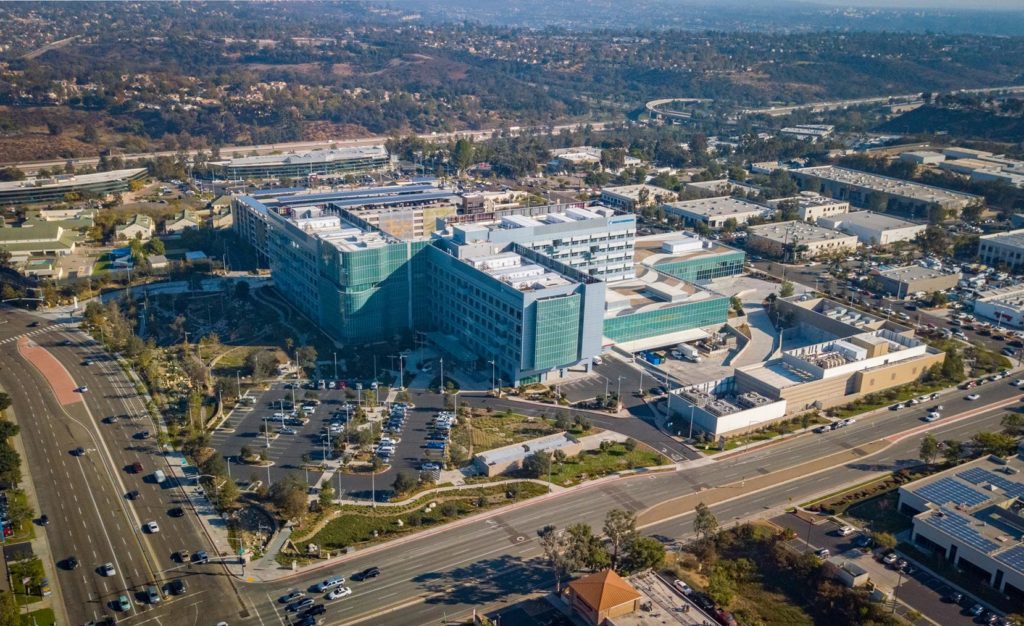 Kaiser Permanente is building its first new hospital in San Diego in 40 years.
At nearly 565,000 square feet, the new hospital will have 321 beds and 39 beds in the emergency department.
The site is said to be a first of its kind, utilizing some of the most cutting-edge green technology available.
It will be California's first hospital to earn the LEED Gold Health Care Hospital certification.
STV worked with Hensel Phelps, General Contractor for the hospital, for a year before commencement of training video production. This pre-production phase was devoted to providing consultation on how to minimize interference with continued construction and close outs of each of the four major buildings, while still filming the owner-required spec trainings on schedule. We were able to bring the local Hensel Phelps project managers up to speed with video production management best practices and workflow to keep their involvement cost-effective.
Spec Training Video commenced video production in late 2015, working alongside staff and engineers as they receive required operations and maintenance training for various systems. The new Kaiser hospital has an Acute Care facility and with a lot of redundant systems for backup and maximizing patient care stability.
Some of the systems we've provided training videos for include:
Electric Photovoltaic, E-comm & Security
Plumbing Training
Car Counter System
Elevators
Electrical Systems
HVAC Systems
Fire Suppression System
Fire Alarm System
Pneumatic Tube System
Because of the amount of training required for engineers and staff, we created a Blu Ray volume set for each of the buildings' systems as well as intranet access to the videos. This allows personnel to easily navigate the training videos at the appropriate pace.
To see an entire list of training video content we covered, check out the final article: STV Completes O&M Training Videos at Kaiser Hospital Construction Site.