Drone videos offer construction companies a key advantage on their projects: documentation of work done. As such, Stanek Constructors contracted Spec Training Video to direct and produce a customized WWTP drone video for their project in El Estero, California. Of course, our media team got right to work. Our specialists designed a structure for the video and captured documentation of the Santa Barbara waste water treatment plant.
WWTP Location Highlights
For more than 100 years, the waste water treatment plant has treated water for residents of Santa Barbara, California. Of note, the location distributes recycled water to irrigate parks, schools, and a variety of additional locations. Further, every day 4 tons of biosolids are produced, composted, and allocated for parks and farms to use to supplement a nutrient-rich soil. As well, over 70% of the El Estero electrical needs are offset by the bio-gas generated in the treatment process. This makes the location more environmentally friendly.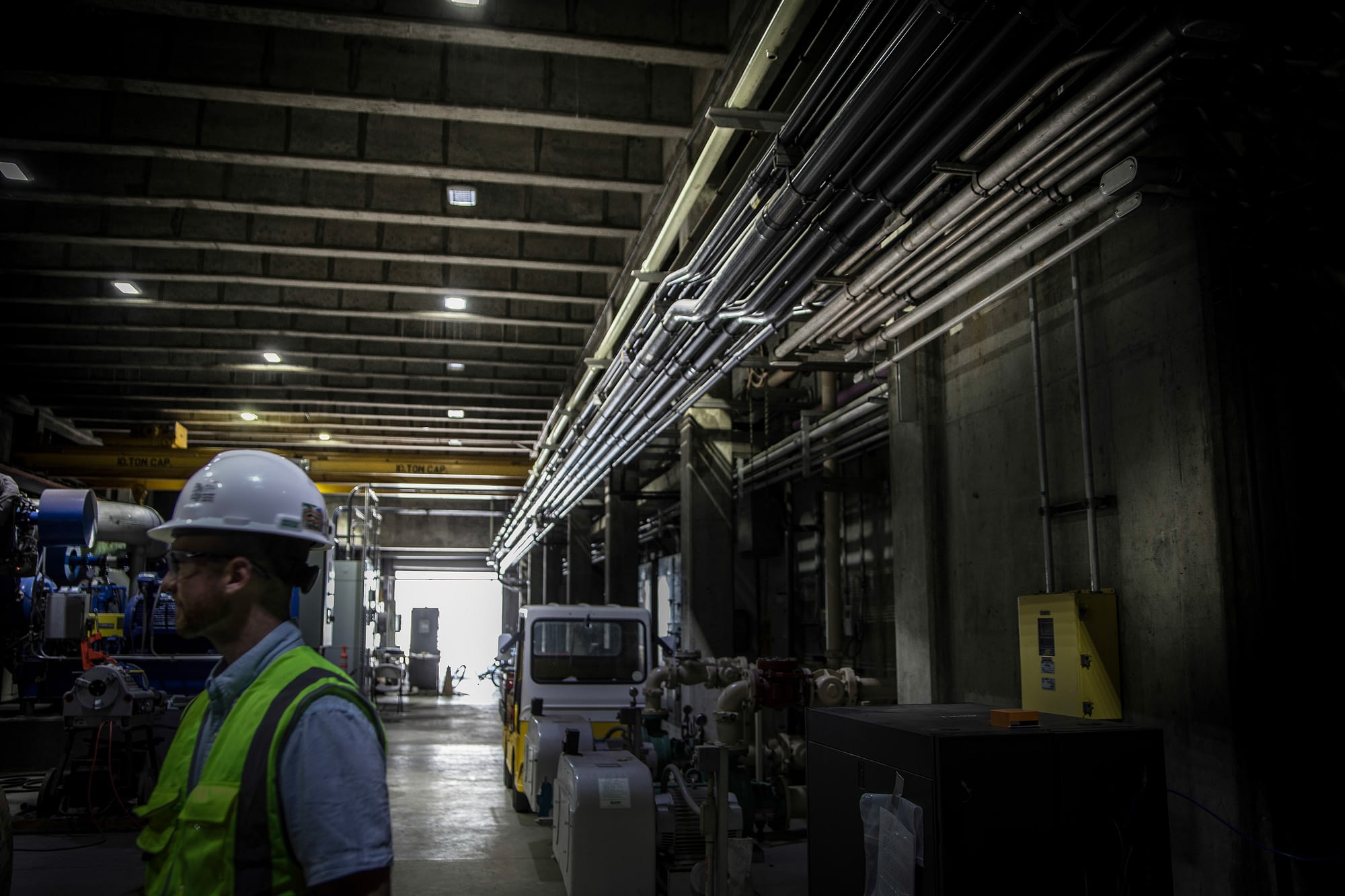 El Estero Drone Video Scope of Work
The scope of work completed by our media team at Spec Training Video included a WWTP drone video. In particular, our experienced team has a near decade of experience producing such videos documenting work completed. Further, our media team captured all footage on one day of shooting, shortening the timeline to deliver the drone video to our clients. Specifically, our experience enables us to know what we need to produce an industry leading drone video. Additionally, the drone video included work completed. For example, we included details of secondary clarifiers, return advanced sludge system, blowers, chemical feed, and more. As well, drone footage covered the installation of the new fine bubble diffuser system with vertical hyperblood mixers and the new mixed liquor system. Of course, we included music to accompany the footage.
Results of Drone Video
As a result of our drone video, the client had documentation of work completed. Further, the footage captured included feature call outs, allowing them to showcase the upgrades they made and scope of work. Whether proof of work completed or to comply with contract specifications, drone videos offer several key benefits to contractors.